We bring you back
on the road to recovery
At Monahan, we integrate both Chiropractic care and Medical services to help you break free from pain so you can live your best life. We are one of the oldest chiropractors in St Augustine, established in 1972. Unlike other multi-service clinics that focus on simply treating the symptoms or the disease, at our clinics we focus on getting to the root of your pain or illness to help you achieve a permanent solution. We only have one body, so let us help and show you how to live the quality life that you deserve.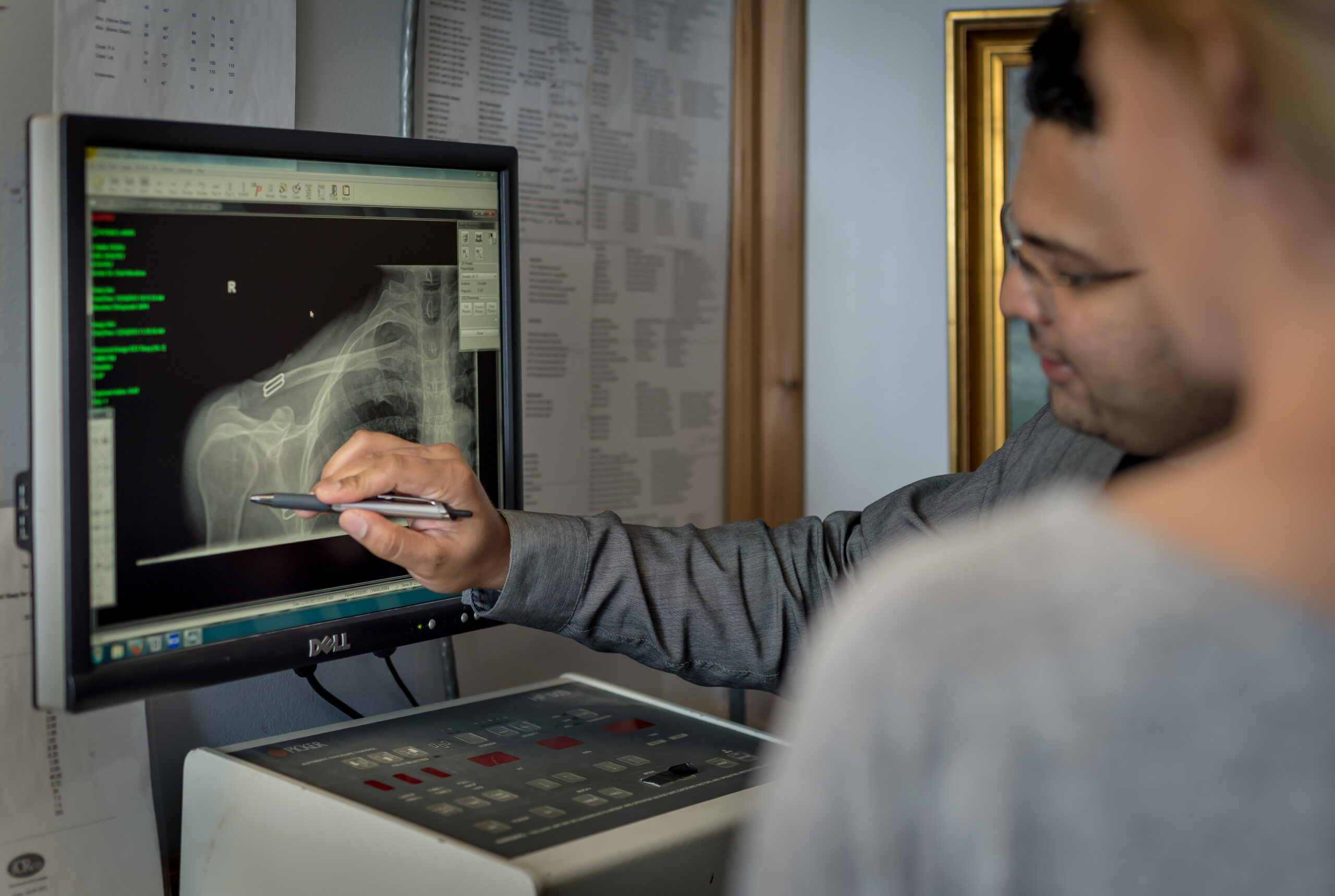 Auto Accident
Workmen's comp
Spinal Adjustment
Extremities
Digital X-Ray
various types of Massage
Accepting most commercial ins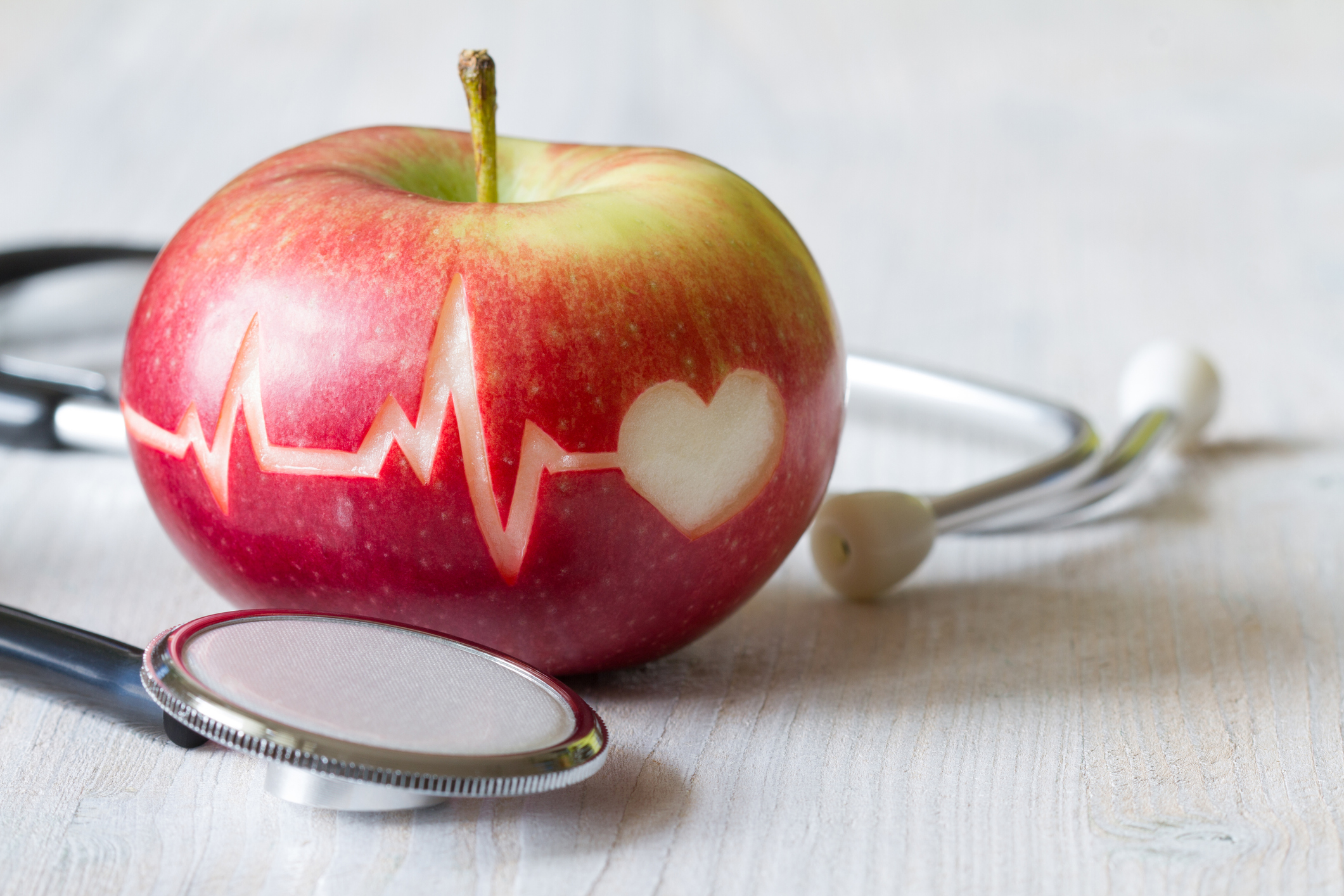 Primary Care
Hormone Balance
Hyperbaric Oxygen Therapy
On-site Lab Services
EKG
Trigger Point Injection
EMC ( Auto Accident)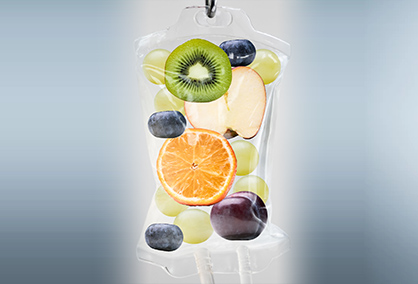 Myers Cocktail
Glutathione
High dose Vit c
Chelation
Performance & Recovery
Inner Beauty
B12 injection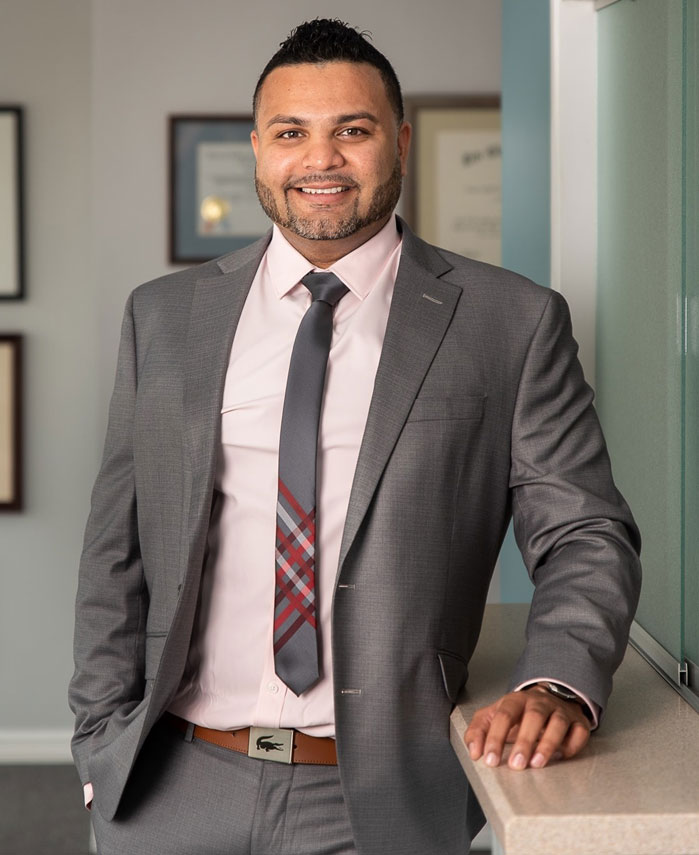 Dr Patel believes in combining both " Chiropractic" and " Medical" to help you live a longer healthier life that is pain free. The initial visit consists of him taking digital x-rays, if necessary, to then go over the findings with you to explain your pain and find a way to break free from the pain.
Dr Patel graduated from Palmer College of Chiropractic, Davenport IA. He is the clinic director of Monahan Chiropractic. Aside spinal adjustments, Dr Patel also has studied and educated others extensively on all " 7 Extremities" ( TMJ, Shoulders, Elbows, Wrists, Hips, Knees, and Ankles) " There are *206 bones* in your body and *33 bones* in your spine, which leaves *173 reasons* why just one small misalignment of one of the joints in the extremities can lead to myriad of health problems and areas of discomfort that will only increase if they go untreated".
Monahan Chiropractic Clinics

Voted Best in North Florida
for over 10 Years

Serving Our Community
since 1975

Locally Owned
and Operated

2 Great Locations
To Serve You
See What Our Fans Have to Say
Dr. Patel is a miracle-worker! I went in with shoulder pain and walked out feeling better than I have in years! In just one adjustment, all my chronic low-level tension disappeared. It's taken two visits to work out the shoulder knot and I have one more visit for good measure. I feel like Dr. Patel really listens and his goal is towards getting me feeling well, rather than keeping me coming back. This is the second instance where Dr. Patel has worked his magic, and I'm so grateful!
I don't even know where to begin. Dr. Patel and his staff are so absolutely amazing. My 3 month old daughter (born via cesarean) had been having problems sleeping. Up every single hour, gorging on food, and still would not sleep longer than 45 minutes at a time. When she was awake, she'd have small windows of happiness followed by long hours filled with anger and stress. She would stay up sometimes 4 to 7 hours just distraught. We tried anticolic, soothing techniques, massage, white noise, sleeping on me was the only time we would get a moment of rest, as as any mother knows, you yourself do not get rest when an infant is sleeping on you.We visited Dr Patel and he was so gentle with Eloise. She was grinning at him the entire time. He adjusted her neck and her back, and within 10 minutes we were on our way. SHE FELL ASLEEP IN THE CAR! and slept for 2 hours while I shopped and ran errands, not even stirring when I moved her from the car both times. We went for 2 more followup appointments and it only got better from there!! she started sleeping longer stretches at night, and took naps multiple times a day that lasted for well over an hour and sometimes almost meeting 3!we are officially 3 weeks post treatment and Eloise is sleeping like an absolute champion! last night was her FIRST night fully in her crib (not using a swing or rocking to sleep) and only woke up to feed twice! I've seen her excel in daytime activities and tummy time, as well as a complete 180 in her attitude during wake windows. Dr Patel and staff, yall saved this mama!!! Thank you from the bottom of our hearts 💕
I'm just going to state the facts .I was in tremendous pain in my neck, where I could not move it in any direction without discomfort. I reluctantly went to see the Dr. Not truly believing in it to be a cure. 3 visits later I am without pain and moving my neck freely.Thank you! No more tears
Friendly and helpful staff and Dr. Meet was very professional and helped my pain to be some better.
Holly's magic hands relieve all tension and stress. See you soon! 😀
Dr Patel and his staff are amazing! They treat you as family and make sure they are doing all that they can to treat you and help you be pain free.
Excellent at diagnosing and treating injuries with friendly staff
Always friendly! I can barely walk in and can skip out! They are very precise with adjustments!! Would recommend Monohan Chiropractic to everyone!!In fact. I do!!!!
Office administrators and workers were awesome and professional with their service! I will recommend and refer others to Monahan chiropractic office for any back issues in the future!
Since being a patient I've never felt better. Stag is fantastic
I am very pleased with my overall care by Dr. patel and massage therapist Holly. I am feeling 85% better today with just 2 days of treatment! The staff is very accommodating and pleasant. I would highly recommend Monahan Chiropractic in St. Augustine.
The pain management at Monohan's chiropractic has been life changing for me.
I'm grateful that Dr. Patel and the staff at Monahan are there to provide such awesome care! Whether I need relief for flare ups of a chronic condition or just a maintenance "tune up" for overall wellness, I trust the staff of Monahan to treat me skillfully and with a smile.
If you need a tweak this place is where you need to go! Professional! Affordable! They are always happy to help and the Doc is genuine. I've been here for about a year and it's my go to place for care
OMG!!!! Dr.Patel has changed my Life!!! If it weren't for him and his awesome staff I would not be walking around without pain! I never thought that was even possible for me. I thought I was stuck with this pain for the rest of my life but once he started working with me I could tell right away that he really cares about ME!!I work outside all of the time and I often hurt myself doing things that I think this little body can do but really shouldn't be doing and he gets me back out there!! He gets it!! Really isn't that what we all want in life? To be able to keep doing the things that we love?Getting to the core of the problem was an adventure to say the least but he was up for the challenge. I liked that!!Although I was his Problem Child !!( his words not mine lol) he was very patient and in doing so it made me way calmer so that he could do his job. Smart Man!!He explained things to me before and after my adjustments. I never left there not knowing what went on or what to expect.I am sooo thankful that Dr. Patel showed up in my life!! 🙏
Dr Chris Colaluca is great. He listens to what you are experiencing and adjusts his treatment accordingly. I am pain free because of his expertise. Would highly recommend.
A great 1st experience! Dr. Patel listened and asked questions throughout. Front desk was efficient and friendly!
Great first experience here ! Dr Patel and staff are friendly and professional . Dr Patel is very cognizant of fixed incomes and Medicare and offers user friendly prices !
Dr Patel is so kind and is a magician with my back! Thank you thank you!
Helped me a lot Dr and Staff were great feeling much better Dr Patel Is the best and Annette is awesome always makes me feel welcome
It had been way too long society went to the chiropractor and was in desperate need.This office and the staff are phenomenal!Doctor "PopMyBack" was extremely knowledgeable and fun to talk to along with my new friend at the front desk.Heck, Even the massage share got to know me on a personal level!Truly looking forward to my next visit.
Everything was phenomenal from start to finish. Looking forward to my 2nd visit!
Dr.Meet & his staff deserve more than 5 ⭐️,with his knowledge and magic hands made my first visit above my expectations.For more than 2 weeks I had a horrible neck pain.Now,everything is perfect,I feel like I have a new body!
I moved here and procrastinated in getting a chiropractor for years ( hard to find a great one). I started having headaches daily and my neck really was in pain. I had my first adjustment today … Amazing experience. I left there so much better. So happy I found this chiropractor. Ohh and when you walk in it feels and smells like a spa . The front desk is pleasant and professional and makes sure the space is comfortable. Love love love the candles in the office .
I've been going here 4 yrs now. Friendly staff as well as Dr Patel always has a smile. He definitely knows what he is doing.
The VA recommended me to this clinic and I have had an amazing experience. My doctor works with me through all of my issues and has educated me on everything. I have blasted him with questions and always get an answer. I can say that the adjustments he has done with me have eased up a lot of my physical issues I had obtained in service. I appreciate Dr. Christopher Colaluca for all the work he has done with me.
Probably the best chiropractor I've seen in a very long time
My first visit with Dr Patel was awesome. He is very likeable, funny and knowledgeable. The office staff was super friendly. I wish I had come to him sooner.
Great service. Quick to get me in when I need it. Will continue to go there. I always tell my friends where I go when I need a chiropractor.
The best chiropractor I have ever been to.The best at understanding your problem then fixing the problem.so if you want a great chiropractor then you need to check this place out for sure.
Dr Patel is the best! I look forward to my visits because it keeps me pain free, the adjustments are a lifesaver!
They went above & beyond! The Dr made a call to my other provider to be sure I was getting the adjustment that works best for me. The staff is warm friendly & knowledge. I'll be seeing them regularly.
Dr. Patel was very straightforward with my diagnosis and recommended treatment path. I will be back.
Dr. Patel is a great chiropractor! Highly recommended. Office staff is very friendly and professional.
Dr Patel seems very good at what he does. He is also friendly and personable 😊
I have been seeing Dr Patel for a couple of months now. He works on all kinds of things with me… elbow, wrist, jaw and recently my lower back. The front staff is great and very friendly. They always do their best to fit me in, even on the same day.Dr Patel works with me so I am confortable with the adjustments. Very easy to talk too !
Great staff and Dr. Patel is the best. Every time I leave I feel like I am 20 years old again.
Best chiropractor ever. Also they have space technology massage chairs. They also have human massage if you prefer a carbon lifeform over a robot.
Comedy, charm, and chiropractic. I've tried several chiropractor's around town and Dr. Patel is the best by far. His team AKA Annette is also wonderful and ever accommodating to my last minute pains and needs—and the pains I push off until I cannot turn my neck. Holly, the massage therapist, is also great and very skilled at personalizing what you need.
I had a horrendous car accident last year that messed up my back and neck, and Dr. Patel has been nothing short of a miracle worker. I feel fantastic, the pain is gone, and I can even mow my lawn with a push mower! Thanks Monahan Chiropractic!
I Highly Recommend Dr. Patel and All the Staff at Monahan Chiropractic for all your Chiropractic needs .....
Amazing doctor and friendly staff! Very efficient and feeling much better after a few visits! Highly recommended. Lana M.
Staff is awesome! Always super friendly and Meet is the only chiropractor that's been able to actually adjust me.
Love Dr Meet. Completely professional, courteous and has the best message chairs in town. Receptionist is good too
Best Chiropractor I've ever had
I love this place! I've been seeing Dr. Patel for about 3 years now and the care I receive at his office is always outstanding. He is very skilled, and his staff is always efficient, knowledgeable and professional.The office hours are also very convenient and it's easy to get an appointment at the time you need it. Dr. Patel listens to your every word/complaint and then does all he can to relieve your pain. He also taught me exercises I can do at home to help improve my condition keeping my neck and back strong.Why go anywhere else? I'm hooked for life! Thanks Dr. Patel and staff, you are the BEST!!!
Dr. Patel always helps us! His staff is friendly and more than competent; definitely one of the best I've seen!
The absolute best chiropractor in all of St. Aug!
Dr. Patel and his team are the best, I am being taken care of by the best spine team. I feel secure in the fact, they will get me back in great shape soon. They are so welcoming and fun to work with. Even on my bad days they work their magic and I feel better when I leave their office. I highly recommend this practice, the care they provide is top notch.
Great experience! Staff as well as Dr very nice & professional! I walked out feeling brand new😊
Dr Patel has been my go to Chiropracter for several years now. I suffer with chronic pain & neuropathy. He is very knowledgeable & I always get relief from my discomfort when I go. His office staff are very knowledgeable and friendly!
My Neurosurgeon recommended I seek Chiropractic treatment for my🤪cervical issues & lower back pain.👍I was super happy🦋when I left Dr. Patel💙Things are moving correctly & that just feels Awesome!!!👏Thanks Doc🥰The reason I'm leaving doc is my health insurance is switching me to another chiropractor. Hope they're as good as you Doc!
I would highly recommend! Dr. Patel and his staff are not only extremely professional and courteous, they are efficient and extremely knowledgeable!
Dr Patel is god sent. I have been to so many chiropractor over the years, but I have never experienced an adjustment like he does. The staff and the WHOLE office experience is just amazing. I am in love with the gravity zero chairs. THANK YOU 🙏!!
Professional, courteous, and client focused..
Dr. Patel is the second Chiropractor I've seen he made me feel comfortable, explained everything in great detail. I walked out feeling taller and a little extra spring in my step.
Just a great place to deal with on the front office to the doctor himself everyone's always very nice and caring sometimes I'm limping in there but always walk out feeling better feel truly blessed to have fond them to help with my back pain and headahes
Dr Patel, Holly, the massage therapist, And the staff, Annette and Vicky go above and beyond to help and make you comfortable. Dr Patel is very skilled in his practice.
This is Dave from Water Solutions. When I went in last week I could hardly walk. Apparently my lower back messed up my knee. Dr. Patel straightened out both. Last night was the first night that I was able to get any sleep in weeks, literally. I would stay up all night with a massage type vibrator on my knee and back keeping ice on it constantly to help relieve the pain. First time in many weeks that I was able to get five hours of straight sleep. Thank you
I have been going to Dr. Patel for the past couple of years for my back/neck aches and pains. He's been very helpful relieving them. I see him occasionally for minor adjustments.
Excellent Services from all employees!!! Will refer anyone to Monahan Chiropractic!!
Dr Patel Is excellent. His staff is friendly and professional
Dr. Patel is the best. I always feel better immediately after my visit.
Went for a same day appointment as I'm traveling tomorrow! They were able to take X-rays, figure out my issue, and do an adjustment. Afterwards I was able to relax in a massage chair! Lovely! Everyone was SO friendly and accommodating! I'm actually excited to go back and continue my path of recovery! Great people at the st Augustine office!
I love Monahan's Chiropractic!! Won't go to any other!!!
It was very good grate people
First visit... basic intake. Staff is super friendly and listen to my story/ background. I haven't gotten a full scope of service or treatment yet, but looking forward to my next visits and maintenance! The massage chair itself is almost worth the visit, my body needs a bit more work. Thank you Dr Haley for getting me started again!
Dr. Patel is the absolute BEST. I am highly active and have a history with lower back pain. Dr. Patel has done wonders to maintain my lower back pain & avoid injuries. Dr. Patel is also just a wonderful and kind person who works hard for his customers and treats his staff well. Very impressive person and practice! Highly recommended.
My visit was very professional , helpful an helping my condition .
Dr. Patel and his team are miracle workers. They are quick, friendly and professional. Best of all, I always leave feeling better than I did walking into the office. The clinic itself is a clean and inviting environment. I love the massage chairs before treatment. What a perfect little gem this clinic is in the island! I will continue to visit Monahan in the future.
The absolute best Chiropractor I've ever been too. Does a great adjustment, is informative, and has a great personality. The rest of the staff is also awesome!
Hey my name is victoria I been going to the chiropractor scence last year of september and every time I go my body feel so relieved and so much better I don't really feel pain in my back like I use to thanks to them anybody having pain the best place to go is in palatka downtown
Best staff, Dr P middle name must start with V cause he's the MVP. Highly competent, super nice staff, they get the job done. I couldn't hardly walk when I first got there and a week later I was running 10 miles.
Very great service Always happy and put you in a good mood when you leave
Staff is always amazing! Dr. Patel really knows his stuff and can fix just about any ailment.
Dr. Patel was very helpful in finding the reason for my pain. He took x-rays and immediately was able to pinpoint my issue. When adjusting, he didn't push my body. Instead, I was able to sit in a great massage chair to loosen up. Very nice and helpful staff!
Did a very good job of listening to my issues, going over the X-rays and coming up with a plan of action. Ver pleased!
Awesome staff ! Great environment and the dr was excellent! 5 star establishment!
Called on Sat after hours working to hard all week & driving down from ATL. I left a voice message and was promptly called back before opening on Mon. Very courteous and accomodating about getting me right in. Annette was very pleasant, polite, friendly helping me check in and introduced. I've yet to meet Dr. Monahan, but Dr. Meet Patel showed me how Palmer men do it right! I will be back for sure. And get on a regular regiment soon.
Dr. Patel knows his stuff! He loves his job and is very personable. Best chiropractor I've ever had !
Great place,friendly staff and professional doctors. Feels like a comfortable Mom and Pop type of atmosphere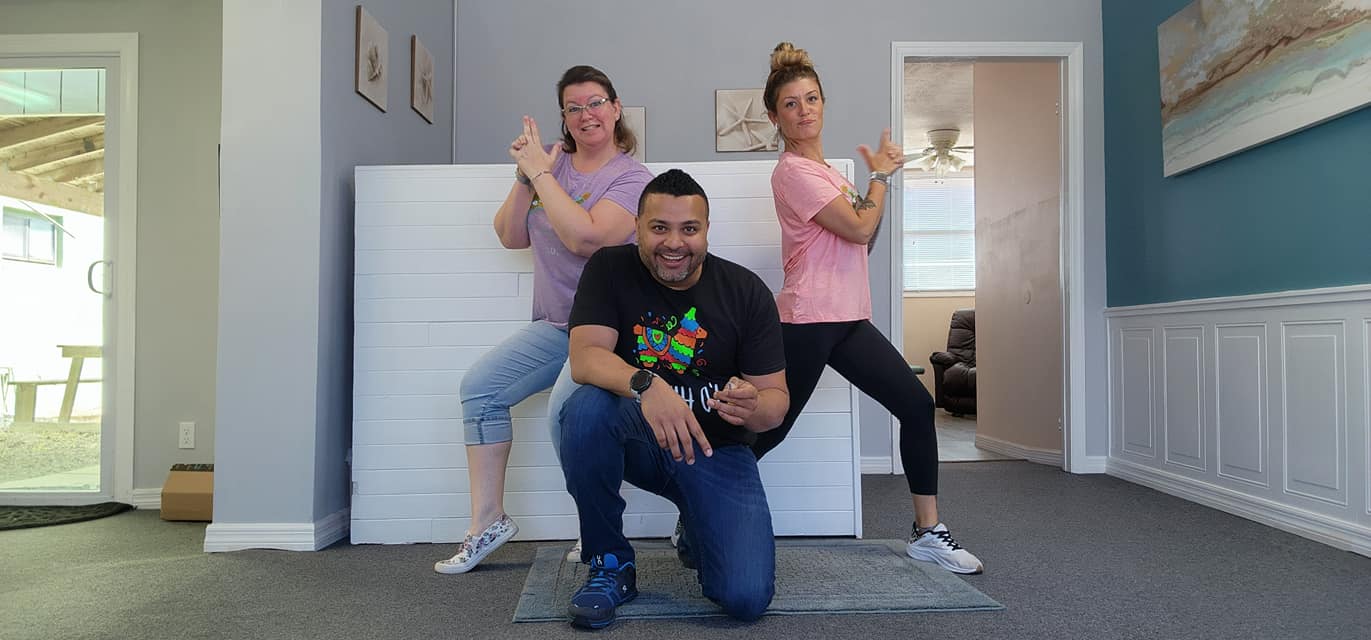 Unlike conventional medicine, which focuses on attempting to treat disease once it occurs, the chiropractic care offered at Monahan Chiropractic Medical Clinics in St. Augustine & Palatka emphasizes the importance of improving your health in an effort to reduce the risk of pain and illness in the first place. Given the option, most people would prefer to be healthy and avoid illness if possible, and chiropractic care can help those people achieve their health and wellness goals.
For those patients who may already be in pain, chiropractic care offers a unique way to provide pain relief for many types of pain and conditions, including back pain, neck pain, and more! Pain relief and pain prevention are two of the reasons that chiropractic services have become so popular, both here in St. Augustine & Palatka and around the world.
New Patients Are Always Welcome