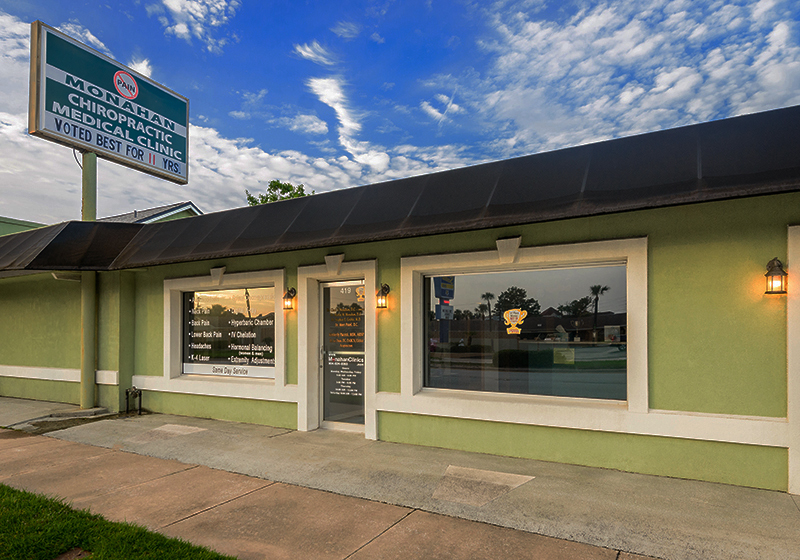 Trusted Chiropractor Providing Compassionate Care for 45 Years
At Monahan Chiropractic Medical Clinics, our first priority is complete health and wellness. We focus on the drug-free prevention and relief of pain through natural health services, including chiropractic care, acupuncture, massage therapy, and nutritional counseling. We believe that alternative and traditional medicine are complementary, not opposed to each other. That's why we also offer our patients primary care services, provided by the trusted medical professionals on our team. Together, we work hand-in-hand to provide the most personalized natural care approach possible for each individual.
Who We Are
Monahan Chiropractic Medical Clinics is a group of chiropractic and medical practitioners dedicated to providing patients with quality care for neck and back pain, gastrointestinal complications, respiratory issues, hormone imbalances, and many other common health concerns. Our goal is not only to care for immediate symptoms but also to discover and treat the root of the problem. The causes of many health concerns are directly related to conditions such as nutritional deficiencies and joint dysfunction—both of which we treat without pain medications or surgeries. We offer nutrition and lifestyle support for our patients who seek to keep their bodies healthy and experience long-term relief from chronic concerns.
Why Choose Monahan Chiropractic Medical Clinics
Our clinic has been practicing chiropractic medicine in St. Augustine, FL with our physicians that have a combined 45 years of experience. For 11 consecutive years, we have had the honor of being voted the best in North Florida, and our chiropractors have earned several individual awards and credentials, as well. Dr. Monahan is a regular speaker at the most prestigious healing health spa in the world, and Dr. Kreistopher Valdes and Dr. Meet Patel each won best chiropractor awards in 2019. Our primary healthcare services reflect our natural approach to whole-body wellness, and we coordinate with each patient to create customized care plans and treatment options. We're open Saturdays for your convenience, and we offer same-day appointments for urgent concerns.
Pain, whether sudden or chronic, can be debilitating. While risky treatments for these and other health issues are all too common, our goal is to redirect the popular approach to health and wellness by providing comprehensive holistic health services for all of our patients. Call Monahan Chiropractic Medical Clinics today at 904-824-8353 to schedule your appointment at our St. Augustine, Palm Coast, or Palatka office.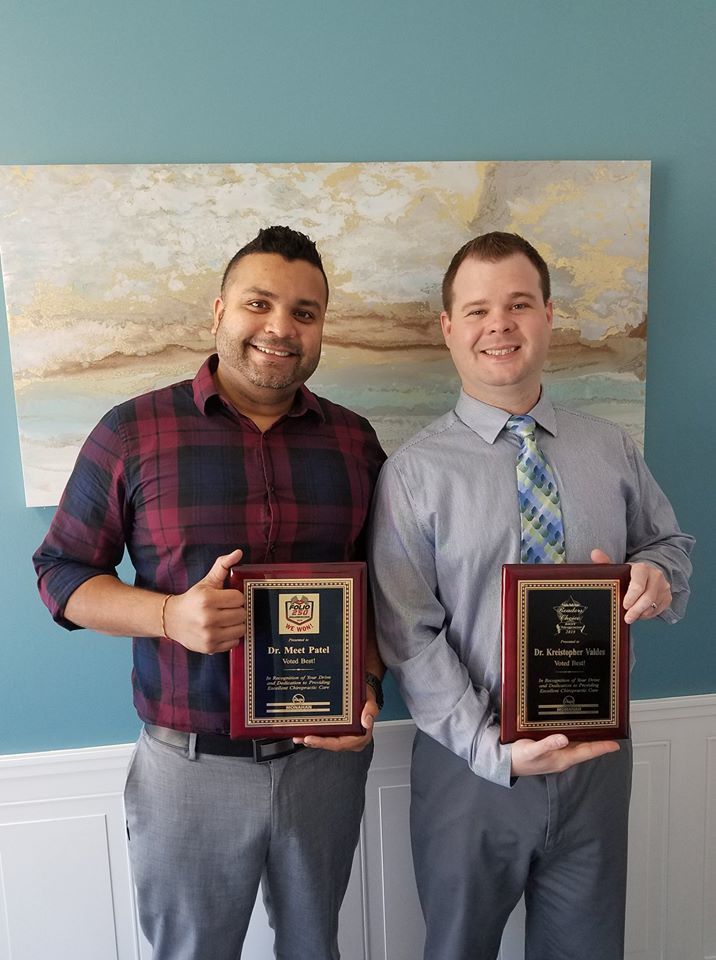 Congratulations to both Dr. Valdes and Dr. Patel!
Dr. Kreistopher Valdes won Palatka Daily New's readers' choice award for the best chiropractor for 2019 and Dr. Meet Patel won Folio Magazines best chiropractor for 2019!
We strive to provide complete care for our patients. Learn more about all the services we provide.
We will do our best to accommodate your busy schedule. Schedule an appointment today!
---
A Must Read – The Opioid Crisis
Alternative Pain Therapies Could Help Quell Opioid Crisis, but Barriers Remain
As opioid overdoses surge, health professionals look to non-pharmacological treatments like chiropractic care and acupuncture. As health systems and health officials work to stem the flow of prescription opioids, the shift in approach to pain management places a new spotlight on non-pharmacological therapies such as chiropractic and acupuncture that have struggled to gain recognition from the traditional health care system. As leaders in these alternative therapies and medicines seize the moment to assert their practices as effective alternatives to opioids, insurance limitations and financial barriers stand to limit patient access.
Read more here.
---