Welcome to Monahan Chiropractic Medical Clinics!
For more information or to schedule an appointment with our St. Augustine, Palm Coast, & Palatka chiropractor, call 904-824-8353 today!
Unlike conventional medicine, which focuses on attempting to treat disease once it occurs, the chiropractic care offered at Monahan Chiropractic Medical Clinics in St. Augustine, Palm Coast, & Palatka emphasizes the importance of improving your health in an effort to reduce the risk of pain and illness in the first place. Given the option, most people would prefer to be healthy and avoid illness if possible, and chiropractic care can help those people achieve their health and wellness goals. For those patients who may already be in pain, chiropractic care offers a unique way to provide pain relief for many types of pain and conditions, including back pain, neck pain and more! Pain relief and pain prevention are two of the reasons that chiropractic services have become so popular, both here in St. Augustine, Palm Coast, & Palatka and around the world.
At your first visit to Monahan Chiropractic Medical Clinics, Dr. Clark Monahan will explain the science behind how chiropractic care works, and give you a full evaluation to see if chiropractic care is right for you. If there is a good fit, we can develop a plan of chiropractic care that is specific to your condition and health goals.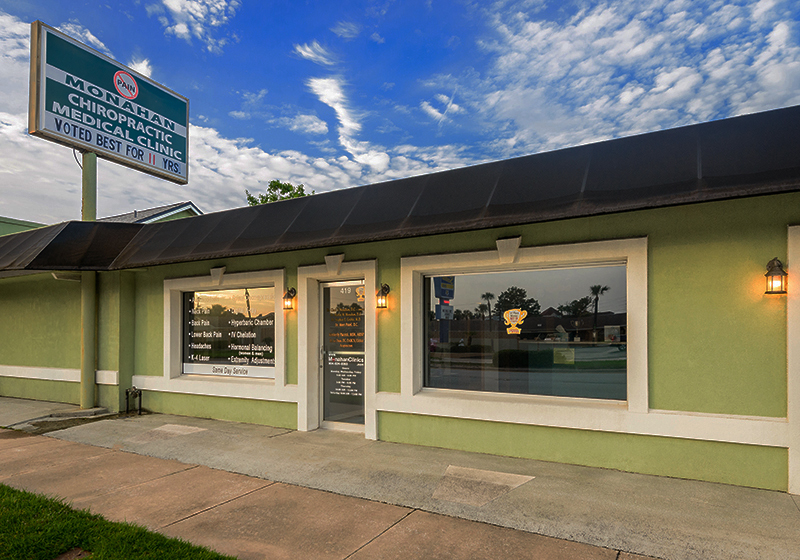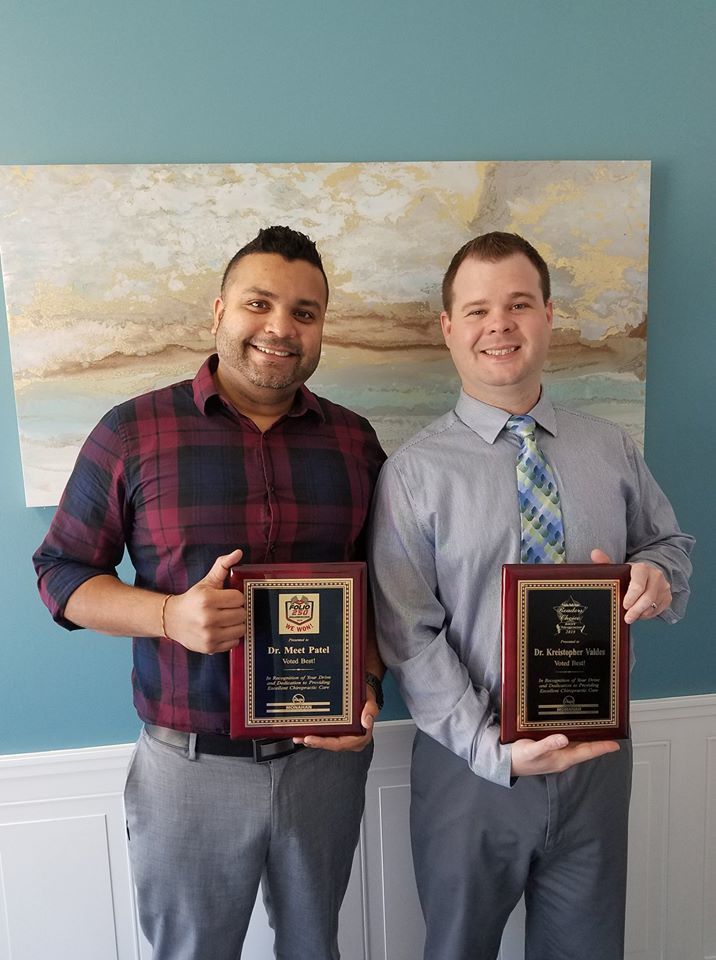 Congratulations to both Dr. Valdes and Dr. Patel!
Dr. Kreistopher Valdes won Palatka Daily New's readers' choice award for the best chiropractor for 2019 and Dr. Meet Patel won Folio Magazines best chiropractor for 2019!
---
We strive to provide complete care for our patients. Learn more about all the services we provide.
We will do our best to accommodate your busy schedule. Schedule an appointment today!
---
A Must Read – The Opioid Crisis
Alternative Pain Therapies Could Help Quell Opioid Crisis, but Barriers Remain
As opioid overdoses surge, health professionals look to non-pharmacological treatments like chiropractic care and acupuncture. As health systems and health officials work to stem the flow of prescription opioids, the shift in approach to pain management places a new spotlight on non-pharmacological therapies such as chiropractic and acupuncture that have struggled to gain recognition from the traditional health care system. As leaders in these alternative therapies and medicines seize the moment to assert their practices as effective alternatives to opioids, insurance limitations and financial barriers stand to limit patient access.
Read more here.
---